Welcome to the Tappan Reformed Church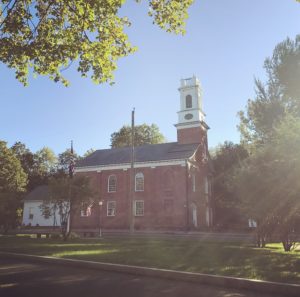 In a world with different people and different perspectives we seek out what may be missing in our lives. The Tappan Reformed Church is commissioned by the unfolding ministry of Jesus Christ as the living God at work in the people it serves.
More than 300 years ago our Netherlands ancestors came to our region along the shores of the Hudson and its tributaries.  They brought with them voorlesers, 'comforters of the sick,' who could preach a sermon, read scripture and lead in prayer or song. Today, our heritage of helping to nurture the spiritual well-being of the soul contours our missional perspective.
So, we invite you to join us as we follow the tributaries of our life stories with Christ as our guide in the world that He serves.
"For as in one body we have many members, and not all the members have the same function, so we, who are many, are one body in Christ, and individually we are members one of another." Romans 12:4